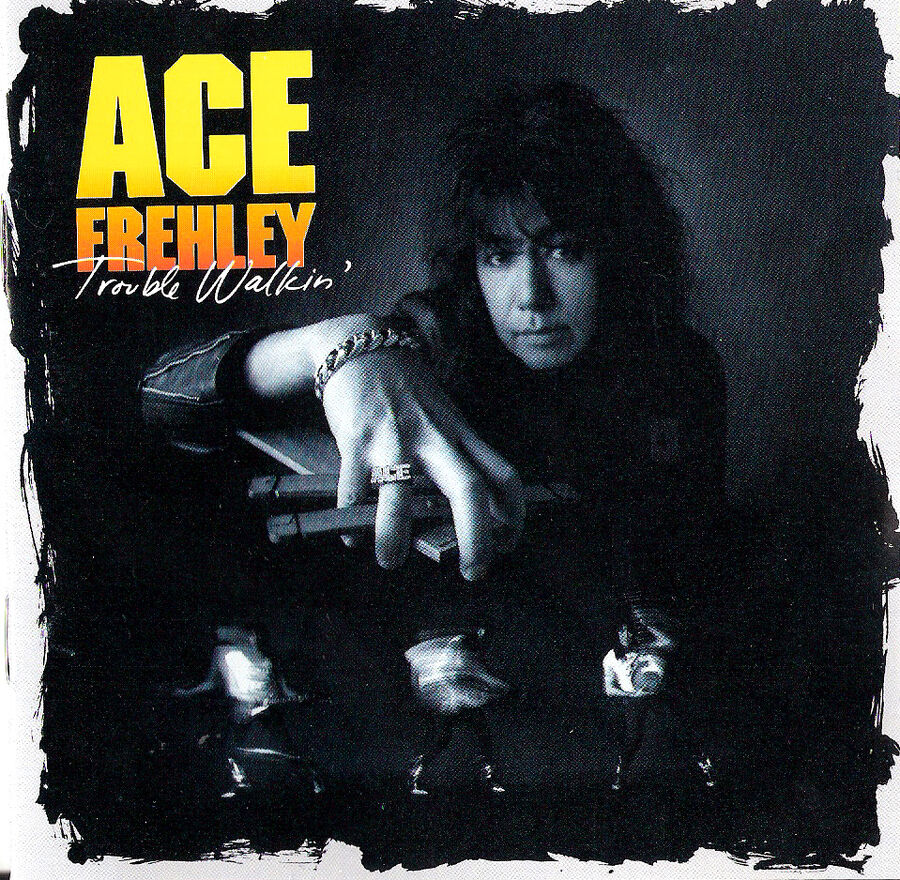 Trouble Walkin' is the third full-length solo album released by Ace Frehley. It featured guest performances by former Kiss drummer Peter Criss, as well as Skid Row members Sebastian Bach, Rachel Bolan and Dave Sabo.
The album peaked at #102 on the Billboard 200 chart. The lone single, a cover of Electric Light Orchestra's "Do Ya," did not chart. "Hide Your Heart," co-written by Paul Stanley, appeared on Kiss's Hot in the Shade, released the same month as Trouble Walkin'. Contrary to popular belief, Peter Criss did not contribute lead vocals to the song "2 Young 2 Die." Lead vocals were provided by lead guitarist and back-up vocalist Richie Scarlet. This rumor was established due-in-part to the fact that Scarlet's vocals sound reminiscent of Criss' early vocal contributions to Kiss. This along with the fact that Criss was thanked for his contribution to Trouble Walkin'. In-fact, his contributions were limited to back-up vocals on "Trouble Walking, 2 Young 2 Die and Back to School.
Tracklisting
[
]
Shot Full Of Rock (4:47) - Frehley/Scarlett
Do Ya (3:47) - Lynne
Five Card Stud (4:01) - Frehley/Ferrari
Hide Your Heart (4:33) - Child/Stanley/Knight
Lost In Limbo (4:10) - Scarlett/Frehley
Trouble Walkin' (song) (3:08) - Wray/Brown
2 Young 2 Die (4:29) - Frehley/Scarlett
Back To School (3:43) - Frehley/Regan
Remember Me (5:01) - Cathcart/Frehley
Fractured III (6:48) - Regan/Frehley
Produced by Eddie Kramer, Ace Frehley and John Regan.
Mixed by Scott Mabuchi and Eddie Kramer.
Engineered by Eddie Kramer, Ed Solan, Dave Cook, Michael Reiter, and Chris Laidlaw.
Recorded at Dreamland Recording Studios, and Northlake Sound, New York.
Mixed at Bearsville Studios, New York.
Personnel
[
]
Ace Frehley - Guitar, vocals, producer
Richie Scarlet - Guitar, vocals
John Regan - Bass guitar, synthesizer, producer
Sandy Slavin - Percussion, drums
Anton Fig - Percussion, drums
Peter Criss - Percussion, vocals
Rachel Bolan - Vocals
Peppi Castro - Vocals
Al Fritsch - Vocals
Sebastian Bach - Vocals
Dave Sabo - Vocals
Pat Sommers - Vocals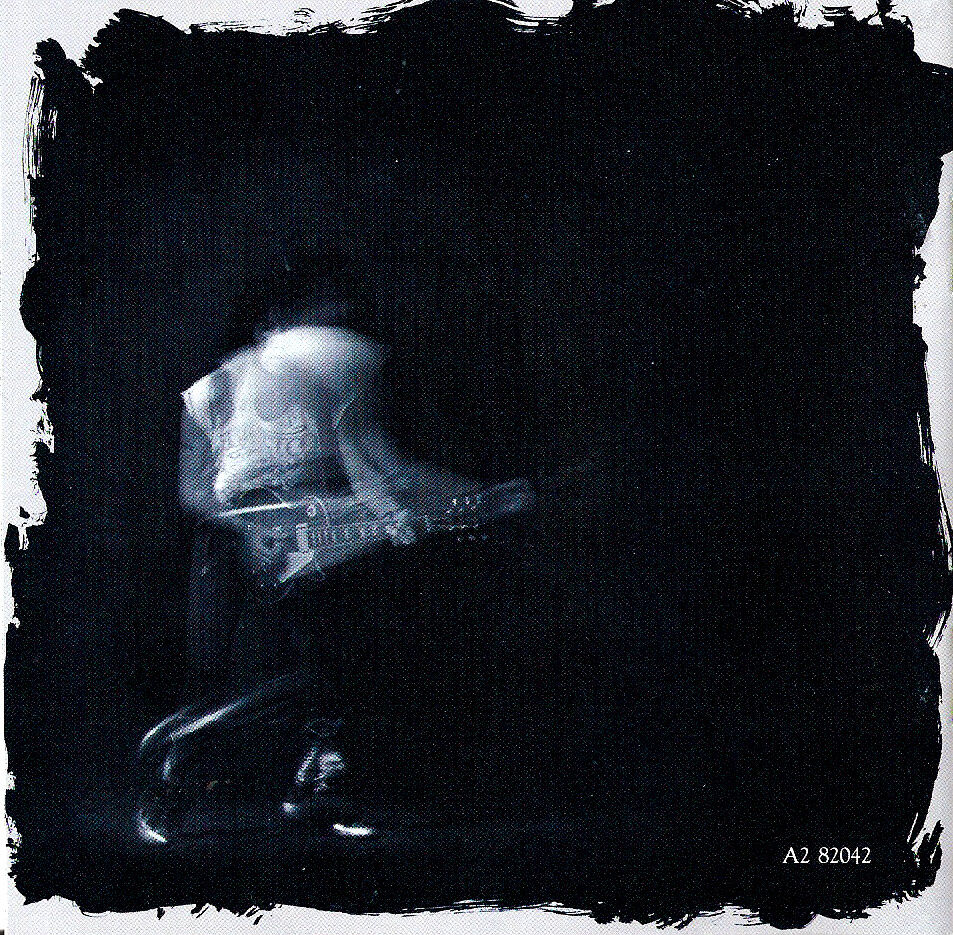 Release Info
[
]
Megaforce 82042-1 (LP)
Megaforce 82042-2 (CD)
Atlantic 82042 (CD re-release)